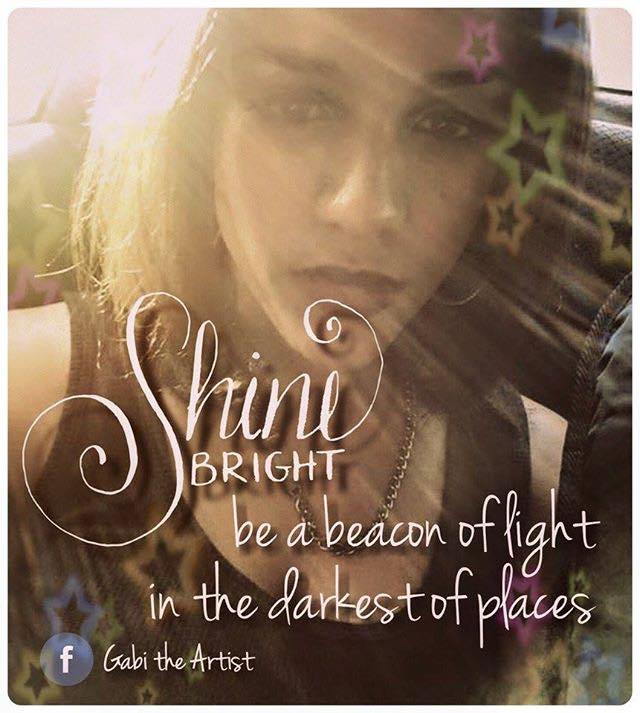 Gabi The Artist is a multi-talented Singer-Songwriter,Acoustic Guitarist who writes, composes and produces music that her fans can't get enough of. Her live performances are high energy, engaging and very entertaining.
Gabi The Artist is based in Montclair, New Jersey and has performed in venues and festivals across the New York Metropolitan area and Southern California. Her Alternative Pop Rock sound is known to captivate and energize any crowd. She has been featured in media outlets such as the Montclair Local, Montclair Patch, NorthJersey.com, WVMR, and Urban Radio Show.
With over 19,000 followers on social media, Gabi The Artist continues to gain support and praise from people across the country. You can stream music by Gabi The Artist on Spotify, Google Play, Apple Music, Tidal, Deezer, and many more digital platforms.
If you're interested in booking Gabi The Artist, email :
bookgtanow@gmail.com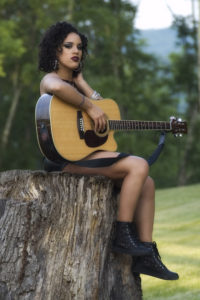 "Gabi The Artist" is a Montclair, New "Jersey Girl" whose life's mission, from a very young age, has been to be an artist, a writer and a musician. Through her talent and self determination Gabi has become a self-taught and passionate guitarist, singer, songwriter and model.
Gabi's mixed Latino and African American heritage has exposed her to all types of music and art throughout her life. Some of her musical influences are Prince, Selena, and No Doubt but her most influential is her rock star cousin, the late Ray Gillen. Ray was the lead singer for Black Sabbath before co-creating Badlands with Jake E. Lee.  Their songs have hit the top of the MTV charts and are still covered by various artists today.
Gabi The Artist has been featured in showcases at the Blue Room Lounge in Secaucus, NJ, The Colt in Paterson, NJ, Harlem Nights in Harlem, NY among other places.  Her performances often feature rapper (and soon to be speech therapist) Freck Face Lauri, Gabi's little sister.
Gabi is always working on growing as a musician and to that end she has put a studio in her bedroom where the creativity flows. Collaborating with Frandy Codes and Philly Bada Boom gave Gabi The Artist a fresh perspective and being able to be self reliant has taken her to a whole new and powerful level. During her live shows her positive energy and exciting performances really move the crowd; it's easy to feel her passion and love for music, and for her fans. She has had many exciting performances throughout the NY Metropolitan area and she puts a lot of time in the studio producing new music. Gabi The Artist is grateful for all the supporters who inspire her to continue to grow as a talented songwriter, musician and high energy, engaging performer.